Wreckers
As with life in general, Father time is unbeaten, and it is the same for your motor vehicles. No matter how much tender love and care you give to your pride and joy there will come a time that a decision must be made, and you will have to ask yourself these questions.
Do I …
Sell my vehicle(the car is in good condition and has some resale value)
Store my vehicle (vintage car or a car with sentimental value)
Or wreck my vehicle (it's finally time to put this vehicle to rest, and get paid for it)
There are many benefits to having wreckers and a mechanic under one roof as a quality Currumbin wrecker can be a lifesaver when your vehicle breaks down. They can provide you with the parts you need to get your car back on the road, and they can also help you to save money. Car wreckers can be a great source of used parts, which can be significantly cheaper than buying new parts. Not only that, but we also sell New Genuine and Certified/Aftermarket parts at an affordable price! In addition, Currumbin Wreckers can often provide you with a warranty on the parts they sell, which can give you peace of mind. And if you need to scrap your car, a quality car wrecker will ensure that it is disposed of in an environmentally friendly way. So, if you're looking for a reliable and affordable way to keep your car running, consider using a quality car wrecker! Come and chat with the friendly team at Currumbin Wreckers for quality service.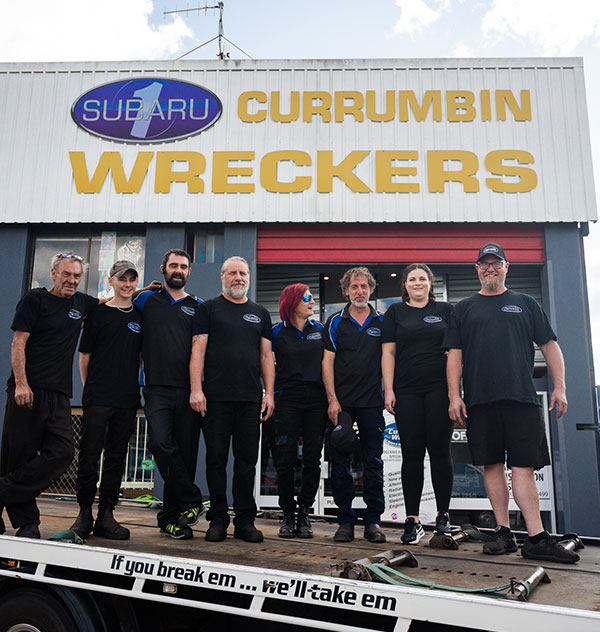 Need Servicing, Parts, or to want buy or sell a Car?
Give us a call to discuss your needs as we are happy to help any way we can.