Currumbin Wreckers
RECOMMENDED CAPRICORN SUPPLIER
We are the only Subaru specialist yard in South East Queensland and the Northern Rivers.
SUBARU PARTS SPECIALIST
Not only are we a Capricorn Preferred Supplier, we are also a 20 year member of the Wreckers Network who specialise in finding parts for your Subaru's. Recently we upgraded our inventory system to Pinnacle, a dedicated inventory system that networks us with over 200 other Wrecking Yards Australia wide.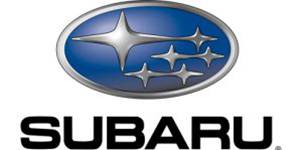 Currently Dismantling
Vehicles that we currently have in stock and dismantling are listed on our website for your easy viewing. Every piece of stock is also recorded in our stock inventory system.
Cars for Sale
We regularly have quality vehicles available for sale. You can view our Ebay store to see the latest vehicles that are for sale, or Contact Us directly about specific models.
RWC Safety Certificates Approved Inspection Station
Engine & Transmission Replacement
Tyres, Balancing & Alignment
Wheel Bearing Replacement
Supply Parts National Delivery
MECHANICAL WORKSHOP
Here at Currumbin Wreckers we also have a Mechanical Workshop that can complete your Basic Servicing needs as well as a range of other services.
We can help with Road Worth Certificates and are an Approved Inspection Station, and just about anything else your car needs. 
We Pay Cash For Cars with Free Towing
Now Stocking
New Batteries from $99.00
Now Stocking Various Sizes of Batteries here at Currumbin Wreckers.
Daily Delivery
Parts ordered before 10:00 am will be delivered same day if your in SEQ or the Northern Rivers and the following day for all other areas.
Great Service
Call us to ask about what you need and for helpful advice. Many parts in stock and can be sourced through our networks across Australia.
Warranties
Warranties available on parts, engines & transmissions to provide peace of mind when purchasing from us.