Currumbin Wreckers is a family-owned and operated one-stop-shop for all things automotive. Not just your run-of-the-mill car wreckers on the Gold Coast, Currumbin Wreckers can help with any car wrecking, 2nd hand parts, mechanical issues or towing all under one roof. Not only do we wreck, we also sell New Genuine and Certified/Aftermarket parts at an affordable price. Our fully qualified staff have over 100 years combined experience in the industry and have yet to find a problem they don't have a solution to.
Steve, Jasmine, and the team are passionate about providing quality service and honest advice, all at an affordable price. In fact, our best price guarantee will give you comfort knowing you won't be over charged for any service provided at Currumbin Wreckers. The team understand that they see many customers when they are already stressed about their vehicle and it's our transparency that makes every customer feel comfortable. It's this commitment to honesty and integrity that ensures that once you're a Currumbin Wreckers client, you're one for
life.
SUBARU PARTS SPECIALIST, EXPERIENCE WITH ALL MAKES AND MODELS
LICENCED CAR DEALER (SELL CARS)
SUBARU PARTS SPECIALIST
Not only are we a Capricorn Preferred Supplier, but we are also a 20-year member of the Wreckers Network which specialises in finding parts for your Subaru's. Our Inventory system Pinnacle is a dedicated system that networks us with over 200 other Wrecking Yards Australia-wide.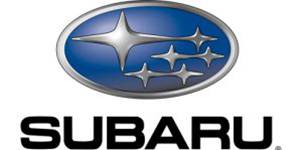 To put it simply, at Currumbin Wreckers we remove old cars from people who no longer want them, salvage the usable parts, and then recycle what is left. On a deeper level we view our role as one of helping cars live forever through the donation of their parts for other cars. We also do our bit for the environment ensuring that old cars are disposed of the right way through recycling. We always have a huge range of parts that are looking for new homes so if you're looking for that elusive part to finish your project, drop in and see the team. If we don't have the part you're looking for our National Network of wreckers and suppliers will help in the search
At Currumbin Wreckers we can also repair and service the cars you want to keep in our Mechanical & Transmissions Workshop. More than just a car wrecker on the Gold Coast, our fully trained, experienced team of mechanics will have your car running it's best for its whole life. Bring your car to us and we will cut through the grease and give you an honest appraisal of the work required. We are also an AIS Approved inspection station and can provide roadworthy certificates in both QLD and NSW.
Tyres, Balancing & Alignment
RWC Safety Certificates Approved Inspection Station
Supply Parts National Delivery
Wheel Bearing Replacement
Engine & Transmission Replacement
At Currumbin Wreckers we have our own Tow Truck to help you move your pride and joy.
Whether that's a car that isn't roadworthy or your special show car, speak to us about providing the perfect towing solution for you. We can also help to transport: –
Unwanted Cars For Wrecking
We Pay Cash For Cars with Free Towing
Daily Delivery
Parts ordered before 10:00 am will be delivered same day if your in SEQ or the Northern Rivers and the following day for all other areas.
Great Service
Call us to ask about what you need and for helpful advice. Many parts in stock and can be sourced through our networks across Australia.
Warranties
Warranties available on parts, engines & transmissions to provide peace of mind when purchasing from us.